In post-World War II Russia, Grandma lived on a small farm where they grew everything from raspberries and apples to eggplants and tomatoes, they even had a few chickens running around. During the summers they would enjoy their fresh fruit and vegetables while for the winter to endure Russia's cold winters, they would preserve fruit by creating jams and preserve vegetables by pickling them. Coming here to California, 23 years ago, Grandma was shocked by the abundance of food growing and available year round. With California's perfect temperatures, and the hard work from our farmers, we have readily available fresh produce year round.
Nothing is better than a recipe passed down. Here is Grandma's Russian Deviled Eggs recipe using eggs from happy chickens that are locally raised right here in Ventura County. One more reason to Treasure Our Farms.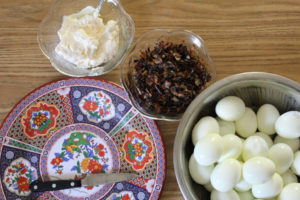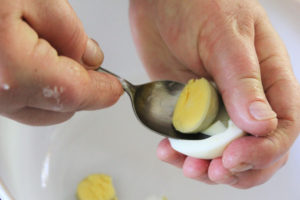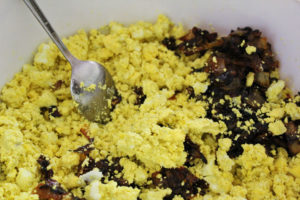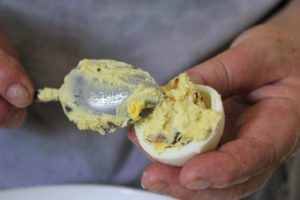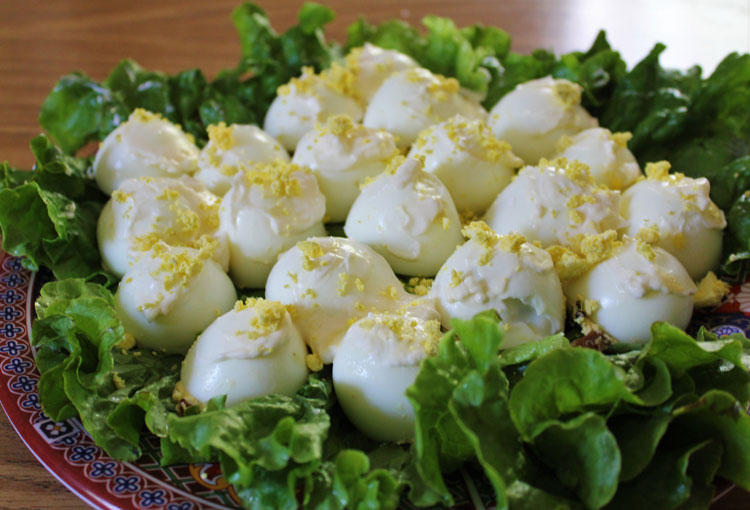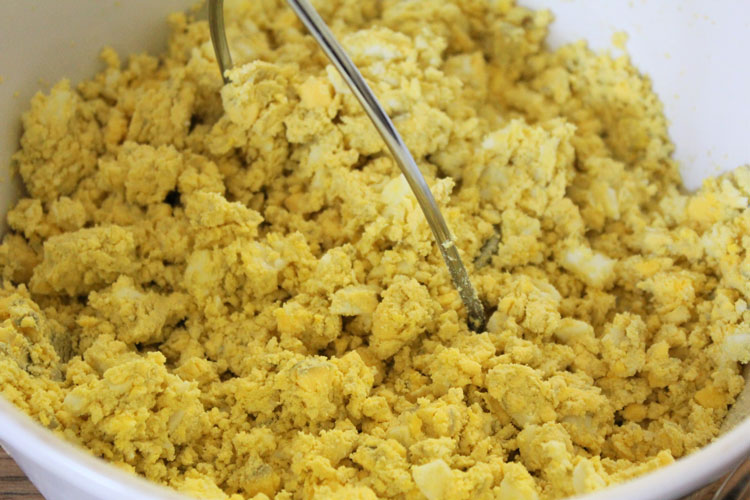 Grandma's Russian Deviled Eggs Recipe:
Ingredients:
12 Eggs
¼ of a white onion (or more if you desire)
1 tablespoon of Olive Oil
½ a cup of Mayonnaise
Instructions:
1. Bring water and eggs to a boil for 5 minutes on high heat. Turn off heat and keep eggs in water for 5 – 8 minutes. Drain the eggs and soak in ice bath until cool.
2. Dice onion. In a skillet over medium heat, add olive oil and onion and sauté until golden brown. Remove from heat and let cool.
3. Once your eggs are cooled and the onions are sautéed, remove the egg shell. Once eggs are peeled cut them in half and separate the yolks and the whites.
4. In a separate bowl, use a masher until yolks are crumbled. Take out 2 Tablespoons of mashed yolk and set aside for topping. Add onions and mayonnaise to the mashed yolks and mix well.
5. Take spoonful of mixture and add back into egg, enough to fill yolk hole
6. One eggs are stuffed, use remaining mayonnaise to coat top of eggs. Sprinkle the remaining mashed yolk on top, and you're ready to serve!
Share your recipes with us, here!