The zucchinis used in this recipe are fresh from the garden of Treasure Our Farms fan, Mary, 82. Gardening is a wonderful occupation and it's tasty too! If you don't have an area to grow your own zucchinis, pick some up at your local market while they're in season.
Zucchini Bread makes a great addition to any breakfast. Enjoy with your morning tea or coffee. One more reason to Treasure Our Farms.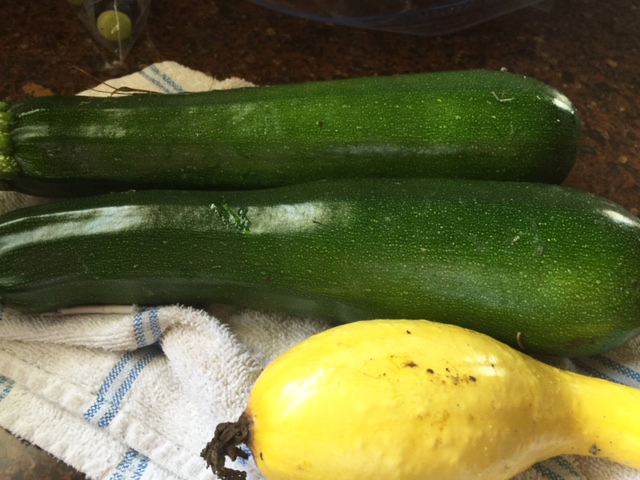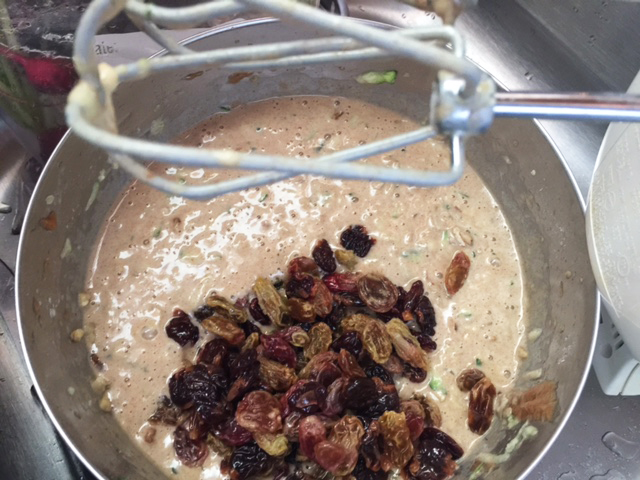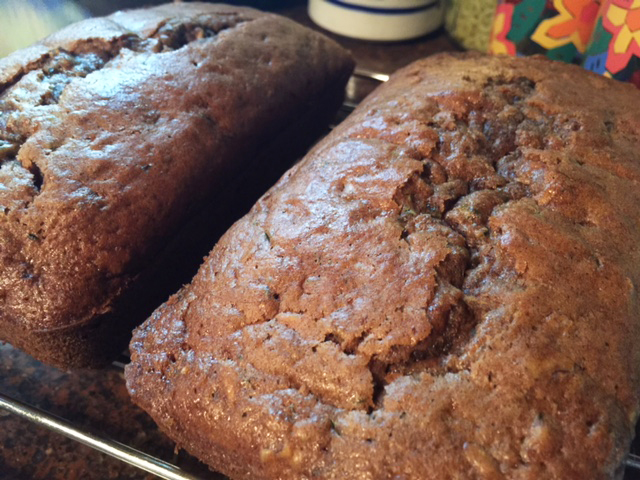 Zucchini Bread Recipe:
Sift together:
2 cup flour
2 teaspoon baking soda
1 teaspoon salt
1/4 teaspoon baking powder
3 1/2 teaspoon cinnamon
In another bowl, mix together:
3 eggs
1 cup vegetable oil
1 1/2 cup sugar
2 cup grated zucchini
2 teaspoon vanilla
1 teaspoon lemon extract or 2 t freshly squeezed lemon juice
1 cup raisins
1/2 cup walnuts and/or 1/4 cup sunflower seeds (we used both). If you're only using one increase to 1 cup.
Instructions:
1. Sift the dry ingredients together in one bowl.
2. In another bowl, combine eggs, oil, sugar, zucchini, vanilla and lemon, and beat well.
3. Stir the wet mixture into the dry mixture until smooth.
4. Add in the raisins and nuts, and stir.
5. Pre-heat the oven to 350° F.
For bread:
1. Divide mixture into two smaller bread pans and grease baking pans well.
2. Line the bottom of the bread pans with wax paper after greasing to ease the removal process.
3. Bake the bread for 40 minutes.
For muffins:
1. Grease muffin pan or line with cupcake liners.
2. Bake for 20 minutes.
Share your recipes with us, here!