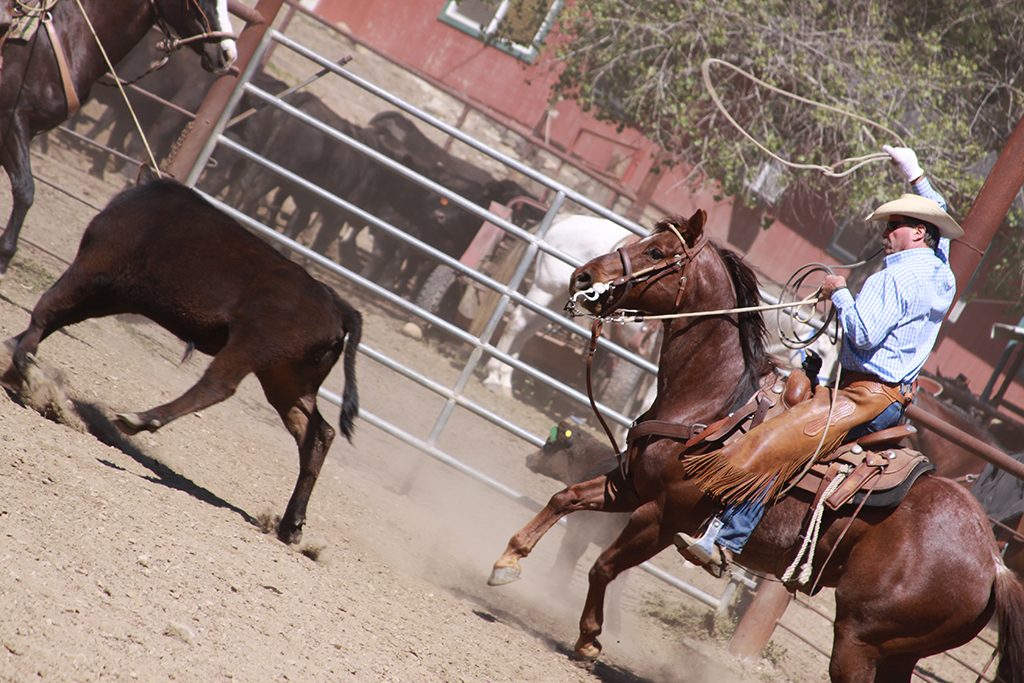 Dr. Aubrey E. "Bud" Sloan, veterinarian and owner of Sloan Ranch, learned his love of the land from his late father, A.E. "Haystack" Sloan Sr.
"Growing up as a fourth-generation rancher, my father taught me that preserving the open space and having a holistic respect for nature is what makes our land so precious," Sloan said. "It's what sets us apart."
Part of Sloan's stewardship philosophy is to take care of the land and his animals in order to preserve the environmental heritage. While the California Cattlemen's Association says half of California's cattle ranches have fewer than 50 animals, Sloan Ranch has 160 cows that graze on 4,500 acres, along with wild turkey's, feral pigs, deer, bobcats and mountain lions. During last year's drought, Sloan spent $40,000 and expects to spend $50,000 this year to feed his cattle and keep them healthy.
"Even during periods of drought, it is important to have healthy cows and tend to our ranch land," Sloan said. "We work hard and are dedicated to providing the best environment for our cattle."
Sloan Ranch, located in Aliso Canyon, was an original Spanish land grant, previously owned by a member of the Hobson family before its purchase by Judge William Freeman in 1917. The ranch has been grazed since the 1700s, where an annual crop of grass has been maintained through the management of sage brush, historically by setting fires. The Sloan family traded land in Piru for the property in 1974 and the ranching tradition has been handed down through five generations.