What do local radio station 100.7 KHAY and Ventura County farms have in common? They are both local treasures that appreciate Ventura County's history and roots.
For over 43 years, the 100.7 KHAY Country air waves have stretched over Ventura County and its farmlands, delivering legendary country music from Santa Maria to Santa Monica.
KHAY is a Ventura County listener-driven radio station playing the latest and greatest country music hits. 100.7 features a live morning and afternoon show, local news and traffic reports, and what-to-do info to help listeners enjoy life in the 805.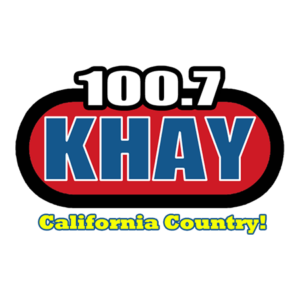 If listeners travel outside Ventura and Santa Barbara areas, they take KHAY along with them on KHAY's free mobile app, available worldwide. Streaming tracking reveals that KHAY has listeners all over the globe who love their California Country.
Ventura County is proud to claim KHAY as their favorite California Country radio station, voting it BEST RADIO STATION by the readers of the VC Reporter year after year.
Just like country music has become a proud Ventura County staple, so have local farms and ranches.
KHAY morning man Dave Daniels recently visited Phil McGrath's organic farm in Camarillo to learn more about the importance of Treasure Our Farms.
"I wanted to learn more about my new home of Ventura County," said KHAY morning host Dave Daniels. "My visit to McGrath Farm was enlightening and allowed me to understand the value of the land in our county and why it is important to support all of our local farmers."
On his tour of McGrath Farm, Dave learned about the challenges and rewards of farming, as well as the importance of eating locally grown healthy food.
It is more important than ever to educate our community about the benefits of our local farms.
"Treasure Our Farms lets folks know why they should shop local. To help ensure our farms and ranches will raise food for our tables into the future," says Dave. "It's important for our kids and for YOU to know where your food comes from. Ask questions when you're buying your groceries and produce. Is it grown locally here in Ventura County?"